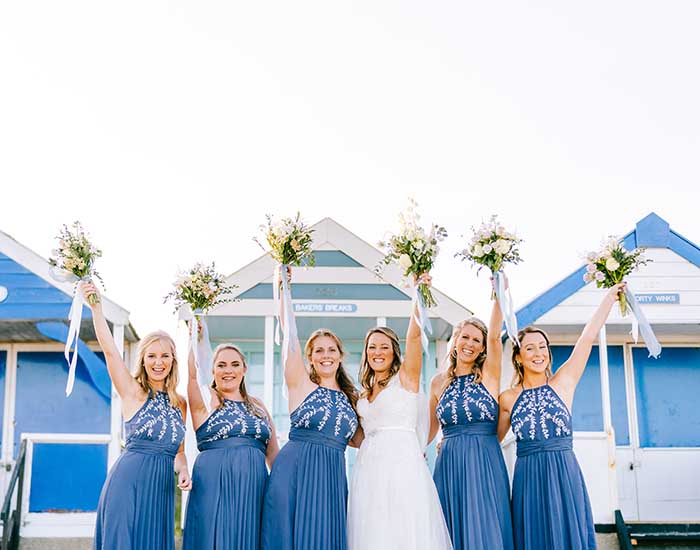 CHAMPAGNE & CANAPÉS ON THE COAST // D & R
A traditional church wedding followed by champagne and canapés on a beautiful sunny beach sounds idyllic, and that is exactly what D & R managed to achieve in Southwold on the Suffolk coast.
---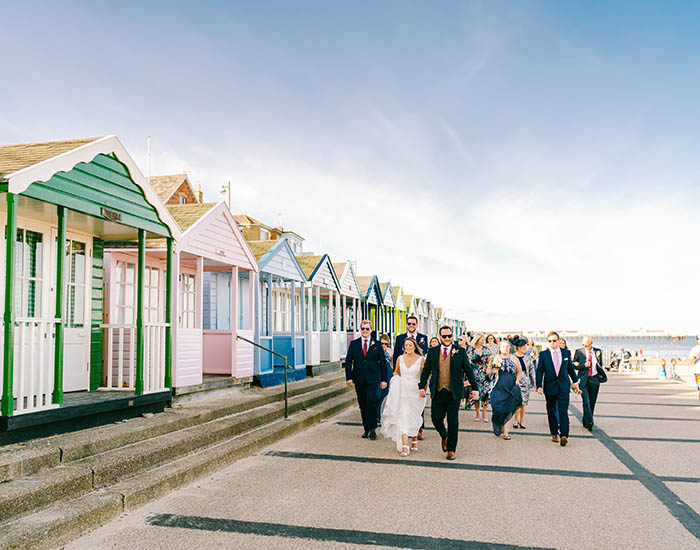 Like many other couples in 2020, D & R had to alter and change plans right up to the day itself in order to fit in with the rules and restrictions surrounding coronavirus. However, despite this, they managed to have an exceptional wedding day in the charming town of Southwold on the spectacular coastline of Suffolk.
Cosmos growing in the garden before being cut
The bridesmaids bouquets
Delivery of the bouquets to Southwold
My relationship with this wonderful pair is actually far more complicated than most couples I know, it was very much a case of my friend's sister's hubby had the groom as his best man and my other buddy worked with the bride of the sister… and so the list goes on. However, I was stoked that I was recommended to do their wedding flowers as the day turned out to be dreamy in more ways than one. In fact, as I'm currently planning my own wedding, this day inspired me hugely.
A sign of the times! Bridesmaids in masks. Photo Credit: Andy Davison
A close up of the bridal flowers. Photo Credit: Andy Davison
The bride knew right from the start that she wanted the floral styling to be a simple and elegant green and white palette with a hint of pale pink. I was completely on board with this as when a wedding is going to be set on the coast, you want the scenery to do all the talking. Following a ceremony in the town-centre church, the wedding party walked to the beach to enjoy plenty of bubbles and canapés. Lucky for them, it was a glorious sunny day in Southwold.
Late September is a wonderful time in the cut garden, with lots of flowers at their peak, allowing me to use a fair few of my own homegrown blooms for the floral styling. For the bouquets I chose cosmos, Japanese anemone, white buddleja, stocks and sweet peas among others. The buttonholes were a mix of fresh and dried flowers, tied with twine.




These photos, captured perfectly by Andy Davison, truly reflect just how good a micro-wedding can be. With just closest family and friends, a stunning location and a big ol' house overlooking the coastline to party the night away there really is little more needed to have a completely unique and beautiful wedding.
SUPPLIERS:
Floral Styling: Romeo & Succulent
Photography: Andy Davison
Make Up: Michelle Bennett Make Up