The quirky, cute and unique Flower Crown Cart is the perfect addition to make your wedding or event stand out from the rest.
Add an extra special touch to your event by hiring the Flower Crown Cart. This pretty little trolley will be filled with fresh flowers and other foliage for guests to choose from, and we will then create flower crowns on the day for anyone who would like one, even children. For those that would rather a different floral embellishment, other options include button holes, corsages and hair decorations. Perfect for weddings, proms, parties and more.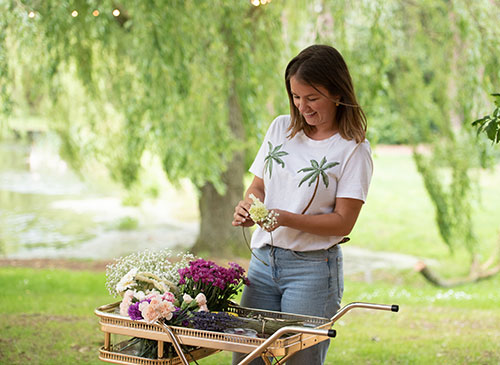 The cart can be tailored around your colour scheme, number of guests, venue and more, and although the Flower Crown Cart lives in Norfolk, it is willing to travel further afield to make your day more flower-filled! Simply get in touch today for a personalised quote.